2

Min Lesezeit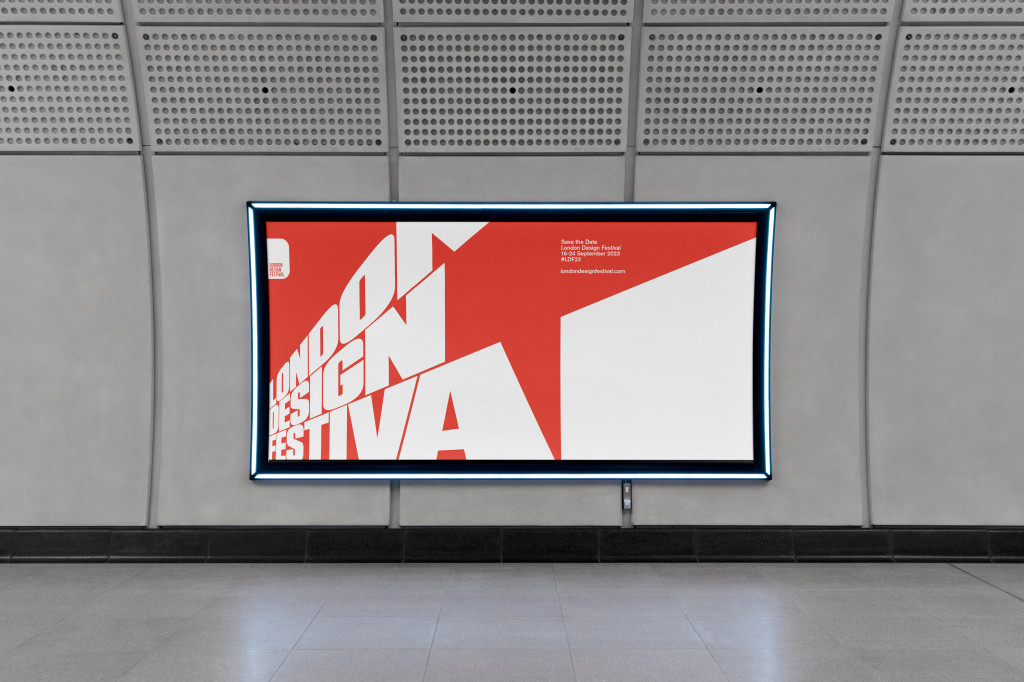 Soon, London will once again be under the sign of design. Then the 21st edition of the London Design Festivals invites visitors to numerous design districts and consumer and trade fairs for nine days from 16 to 24 September. These are not only the commercial pillars of the festival, but also important meeting places for designers, manufacturers, buyers, planners, media and design enthusiasts. This is where new products and current trends can be discovered. In addition, there are more than 300 partner events, such as exhibitions, installations and workshops. Designers will show how they want to rethink spaces, combine innovative technologies with old craft traditions and ensure more sustainable production by means of new materials and manufacturing processes. The branding and visual design of the festival is by Pentagram, as it has been since 2007.
There will be 13 Design Districts as part of this year's festival. Whether Bankside or Battersea, Fitzrovia, Mayfair or Southwalk, it will be possible to attend events in each of them, which are only a short walk away from each other. In addition, this year saw the launch of the "Festival Launch Pad", an initiative to promote designers* who are normally denied access to the Partner Programme. "Launch Pad allows emerging designers, graduates, charities, non-profit organisations and small businesses to participate in the programme, giving talent the opportunity to showcase their work and network.
"Landmark Projects" are also to radiate far and wide in 2023. For example, "Aura" by Spanish artist Pablo Valbuena transforms the sounds present in St Paul's Cathedral into a pulsating line of light projected onto the architecture. The installation, they say, approaches the question of "what a temple means in today's world" and explores the "potential of time, sound and light to create contemporary rituals". "Halo" by Studio Waldemeyer is a light installation embedded in the storied architecture of St. Stephen Walbrook Church: a pendulum incorporating lights traces a path reminiscent of the movement of celestial bodies around the famous travertine marble altar created by Henry Moore, inviting visitors into a shared space of contemplation and awe. In addition to this "ethereal halo", the dome of the church is bathed in an "otherworldly" light – in reference to natural phenomena such as the aurora borealis and solar corona. "Halo", they say, goes "beyond religious affiliations" and invites viewers "from all walks of life to immerse themselves in a unified appreciation of history, art and spirituality".
Ben Evans, Director of the London Design Festival, said: "Each year, the London Design Festival provides a global platform for the city's creative community to share their innovative ideas and connect with audiences from around the world. The 2023 edition comes at a moment when bringing people together through creativity and design is more important than ever."
---
More on ndion
More Articles on the topic of design as well as current exhibitions.
---
Share this page on social media: