3

Min Lesezeit
Immerse yourself in the captivating story of Christian Zanzotti, Chairman of the Model Young Package Jury. The story tells of his inspiring thoughts on package design and high expectations of the participants. A journey that makes you long for more!
Christian Zanzotti: A Design Pioneer in a Class of his own
Christian Zanzotti, born in Italy in 1985, is a respected industrial designer with a bold and forward-looking approach. After dropping out of civil engineering studies, he followed his passion for design and completed a degree in industrial design at the University of Applied Sciences in Munich.
---
"As industrial designers, we accompany companies from a wide range of industries in the development of products. This usually includes the corresponding packaging."
— Christian Zanzotti
---

Internships at renowned design studios such as Hannes Wettstein in Zurich and IDEO in Munich enabled him to further enhance his skills.

In 2013, he established his own studio in Munich, where he has been causing a sensation with extraordinary creations ever since.
Zanzotti has been honoured with a variety of prestigious awards for his groundbreaking work. In 2014, he was named a "German Design Awards Newcomer" by the German Design Council and received the coveted German Design Awards as well as the internationally renowned iF and Red Dot Design Awards.

With such an impressive background, he is undoubtedly the ideal choice to chair this year's Model Young Package Jury.
Packaging Design à la Zanzotti: Fresh, Creative, Pioneering
For Zanzotti, packaging design is not a necessary evil in the context of product development – he sees packaging as a product in its own right and is always exploring new avenues.
By working closely with product and packaging manufacturers, Zanzotti shapes raw materials into packaging that combines efficiency, economy and sustainability.
His goal is to create packaging that captivates the senses to leave a lasting impression, despite increasing ecological and economic demands.
He expects nothing less from the beverage packaging submitted for the Model Young Package Awards 2023.
---
"For us, when assessing packaging, it's important to find that extra something, that spark of potential."
— Christian Zanzotti
---
Ready for Innovation: Zanzotti as Jury Chairman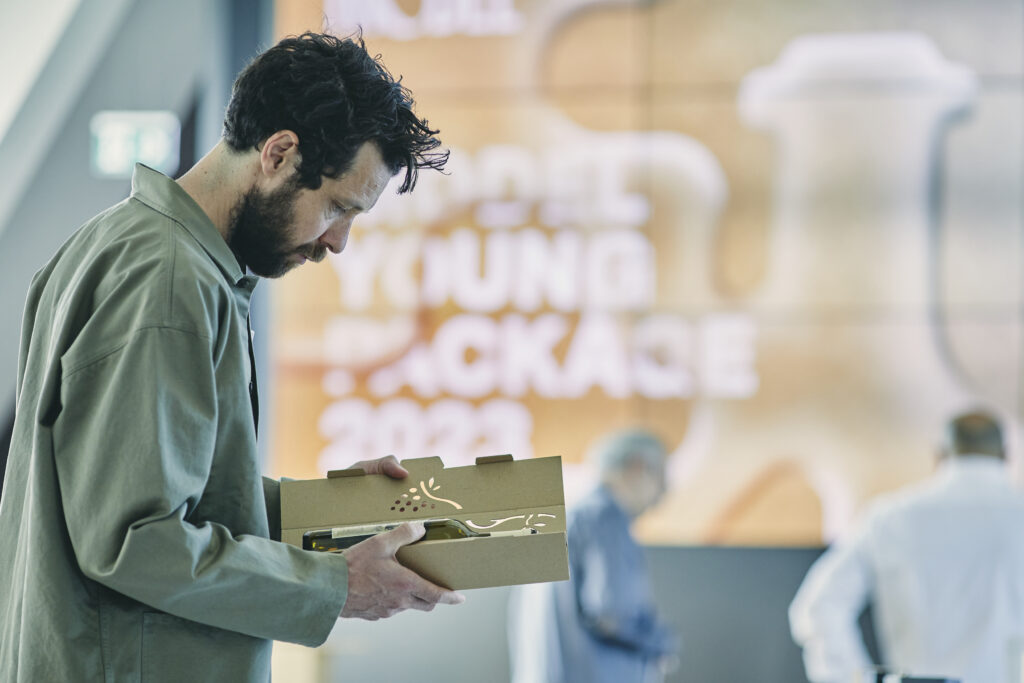 Zanzotti is firmly convinced that packaging design has immense potential. Therefore, the evaluation of the submitted beverage packaging is particularly exciting for him:
While aesthetics are still important in the assessment, he emphasises the importance of resource conservation and sustainability. Because: not everything that appears sustainable actually is.
By evaluating the submitted beverage packaging in terms of resource conservation, but also in terms of feasibility and form, Zanzotti looks for packaging solutions that test the limits of what is possible.
In this way, Zanzotti's critical eye ensures that only the most innovative and ecological beverage packages are given the chance to win the coveted Model Young Package Awards.
---
"Due to the technical requirements of a liquid to be transported, I rate beverage packaging as particularly challenging."
— Christian Zanzotti
---
More on ndion
More articles on the topic of design and packaging.
---
---
Share this page on social media: