2

Min Lesezeit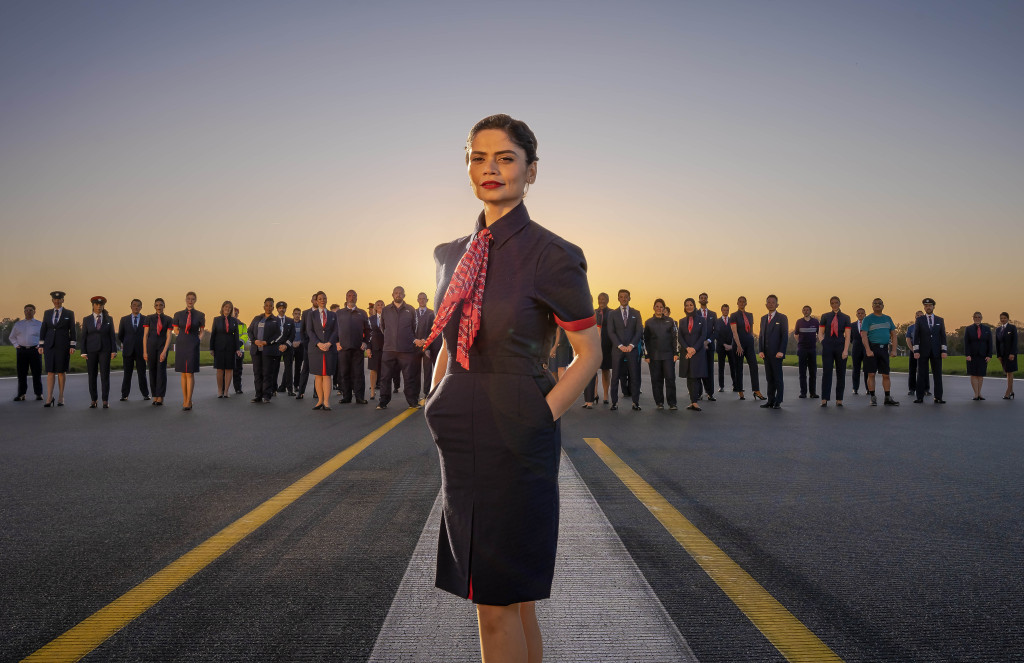 For the first time in almost 20 years, British Airways (BA) has launched new uniforms. The collection, designed by British fashion designer and tailor Ozwald Boateng, will be worn by more than 30,000 of the company's employees from spring 2023. More than 1,500 BA employees have been involved in the development and testing of the new collection over the past four years. Sean Doyle, Chairman and CEO of British Airways, said: "Our uniform represents our brand in an iconic way, which will carry us into the future, representing the best of modern Britain and helping us to deliver great original British service to our customers. From the beginning, this was all about our people. We wanted to design a uniform collection that our staff could wear with pride and with the help of over 1,500 colleagues* we are confident we have achieved this."
The new BA collection includes a tailored three-piece suit for men with trousers in regular and slim fits, as well as dress, skirt and trouser options for women. There is also a jumpsuit – a first for an airline. A tunic and hijab variant was also designed for the global airline. For the Airwave pattern, which runs through the entire uniform collection including jackets, T-shirts, buttons and ties, Boateng was inspired by the movement of the air above an aircraft wing. The jacquard fabric that runs through all the tailored garments is said to be a variation of the airline's Speedmarque logo.
Boateng has been meticulously developing the collection since 2018. For example, he interned in different areas of the airport to understand how the uniform needed to work for each job, and to ensure a modern British, stylish look with high-quality, durable and easy-care fabrics. Airline colleagues took part in 50 workshops, from design workshops to prototype feedback and garment trials to ensure the garments were fit for purpose. The uniforms were then secretly trialled over the last six months. Many of the outdoor garments were also tested in the shower and in freezers at minus 18 degrees Celsius. More than 90 % of the garments are made from sustainable fabrics consisting of blends of recycled polyester.
---
More on ndion
Discover more articles on the topic of brands.
---
Share this page on Social Media: