1

Min Lesezeit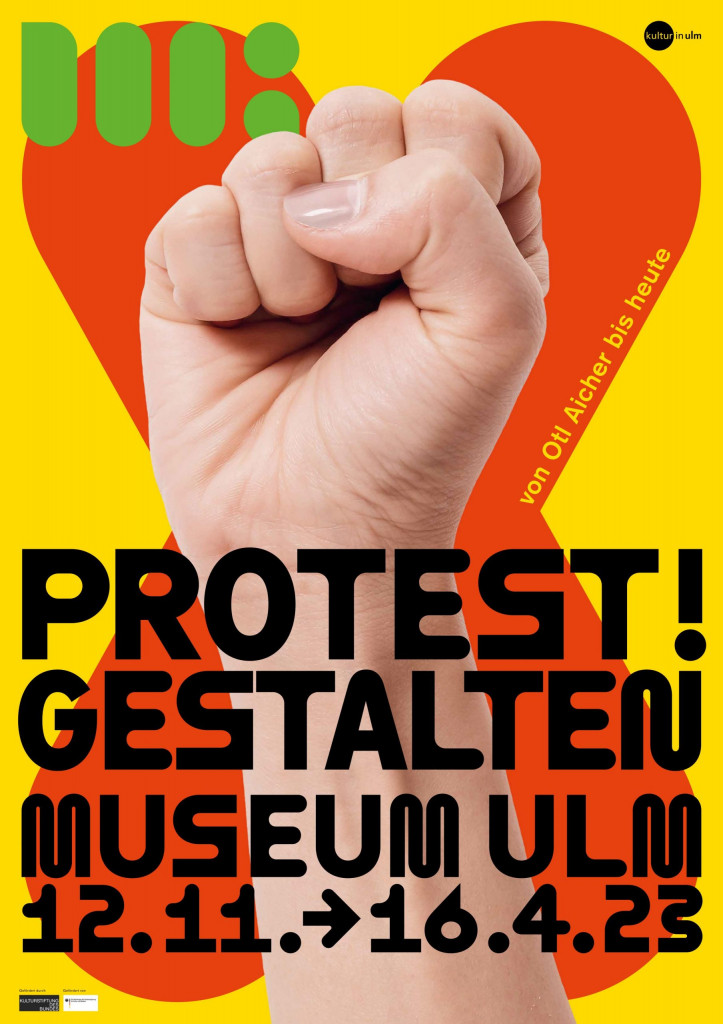 If you want to make an impact, you have to think about how best to design your action – even when it comes to political protest or forms of civil disobedience and resistance. Otl Aicher is rightly considered a politically alert mind and at the same time one of the most influential communication designers of the 20th century. Even as a young man, Aicher developed a stubborn and resistant attitude, initially against the appropriation by the National Socialist regime of injustice and its institutions, later in the form of committed, public confessions. The clarity with which Aicher justified and formulated his stance also shaped his creative work.
By linking to Otl Aicher's concerns and the protest movements of the recent past, the exhibition entitled "Designing protest" presents works and series of works by international artists and graphic designers in the museum, but also in selected public places in Ulm's urban space. In the form of paintings, drawings, montages, poster and flyer campaigns, neon signs, billboards, videos and animations, they deal, according to the museum, "with slogans, symbols, gestures and signals of resistance, enlightenment and protest on the topics of environment, peace, democracy, consumption, health, human rights, equality and diversity".
Works by Otl Aicher, Noma Bar, AA Bronson, Jeremy Deller, (Frank) Shepard Fairey, Parastou Forouhar, Grapus, Guerilla Girls, Tina Hage, Jenny Holzer, Jeff Hong, Mitsuo Katsui, Barbara Kruger, Luba Lukova, Tine Melzer, Pierre Mendell, Csaba Nemes, Mohamed Ben Soltane, Klaus Staeck, Jinoos Taghizadeh, Oliviero Toscani, Tomi Ungerer and Jan Wilker. In addition, activists, pupils and students have been invited via the platform nextmuseum.io to submit "their central ideas and motifs of indignation, contradiction and opposition in imaginative formulations and visualisations, which will be given a forum in the exhibition".
---
More on ndion
Discover more news on the topic of design.
---
Share this page on Social Media: