3

min read
The consistent implementation of brand is a real challenge: the multitude of touchpoints, channels and applications is complex. And a large number of people implement the brand visually and linguistically at all contact points – these are the company's own employees, external agencies and service providers. Brand portals can significantly help to implement the brand consistently. And they make brand implementation efficient.
By Katharina Kunze
The Brand Portal as a Central Source of Knowledge
A brand portal makes all information about a brand available in one central place. From brand positioning, various brand guidelines and brand language, design elements, brand codes, icons, layout principles or animations – to trade fair concepts or training documents. Employees as well as external agencies or service providers can thus access all important information on the brand, guidelines and data. This provides orientation for everyone – and also simplifies the onboarding of new talent. A brand portal can also be freely accessible to the public, as is the case with Diakonie, Continental or Audi.
Brand portals make it possible to ensure consistent and uniform brand messages and guidelines. In the portal, all stakeholders have access to the latest brand guidelines. This ensures a consistent representation of the brand across all aspects of its branding.
Brand portals can also promote identification with the company or the brand: Through the focused presentation of the brand as well as the brand identity, employees find it easier to access it, can identify better with the brand – and ideally are also motivated by the brand portal to implement the brand consistently.
Multibrand Portal: Effectively Manage Multiple Brands
Companies with a multi-brand architecture face a special challenge: here, several brands have to be implemented in a brand-compliant manner.
A multi-brand portal helps to present the respective brand identity distinctly from the other brands. Each brand has its own typical identity, language and design guidelines. These differences must be understandable for all those involved in the implementation of the brand. Only in this way can the differentiating implementation of the individual brands in the House of Brands or Branded House succeed. On a technical level, the multi-brand portal should be scalable so that possible new brands can be easily integrated into the system.
Another challenge can be the maintenance and organisation of the platform: For each brand, there are different users who can either access only selected content or all content. In order to do justice to this and to keep track of several brands, it makes sense to have a user management that is either administered internally by the company or mapped by external parties.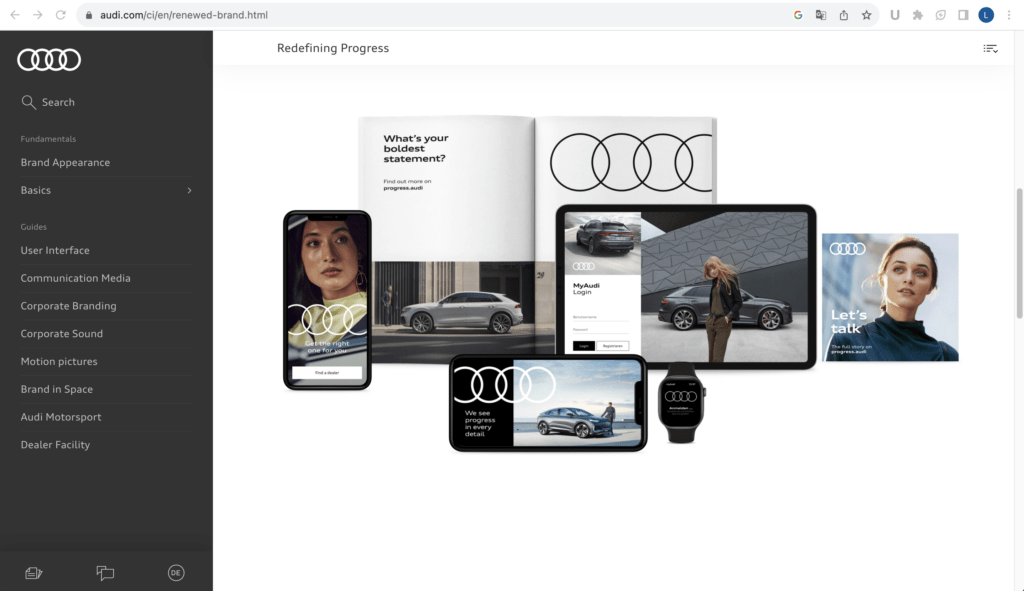 How to Brand Portal
Depending on the budget, there are various options for technically implementing a brand portal or digital asset management. For example, with a cloud-based brand management platform – one of the best-known providers is Frontify. The costs for these providers vary depending on the number of users and storage. But you can also create a brand portal with a content management system. More complex, customised solutions for specific requirements have to be specially programmed by companies. However, this requires more extensive development work and thus a larger budget.
Anyone thinking about a brand portal should consider these points:
When designing the brand portal, precise goals should be set in advance.
Individual requirements such as access authorisations and special functionalities must be clarified in advance.
Users should be trained in the use of the brand portal.
The focus should always be on user-friendliness.
A brand portal can become the central tool in the company and has a high relevance: It supports the brand-typical implementation across all channels and applications. And it makes brand management more efficient.
---
More on ndion
More articles on the topic of brands.
---
---
Share this page on social media: