2

Min Lesezeit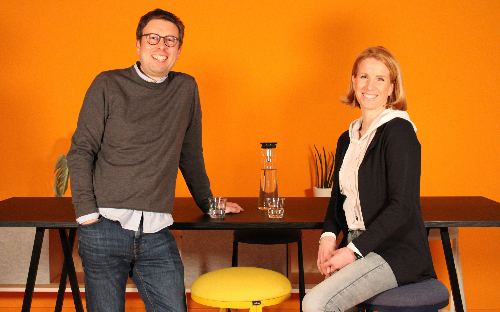 When it comes to fresh ideas and new business models, startups are usually more agile than large companies with complex structures and sluggish decision-making processes. Despite greater agility, however, the path from the initial idea to a market-ready product is usually long and full of hurdles. Miele, the world's leading supplier of premium domestic appliances, has now founded its own incubator to promote innovative solutions from within the workforce and to be able to implement them more quickly. According to the company, Pioneering GmbH is intended to create "a creative environment in which internal startups can realize their ideas more quickly away from established structures." The "youngest offspring of the Gütersloh-based family group" was created from the "Smart Home" division (responsible for the development of innovative applications for household appliance networking and corresponding new digital business models) and the "New Growth Factory" business unit. The latter is responsible at Miele for growth with new business fields, for example through acquisitions, investments in startups or by means of its own ideas and spin-offs. The management of Pioneering GmbH is shared by Dr. Ina Nordsiek, Director Intrapreneurship of the New Growth Factory business unit, and Hendrik Stegelmann, Director Digital Innovation and Products Both will take on their new roles in addition to their existing responsibilities.
Particular emphasis will be placed on promoting business ideas that strategically complement Miele's existing core business. "With Pioneering GmbH, we offer organizational freedom as well as a professional yet inspiring environment in which we bring together the best of the startup and Miele worlds," explains Nordsiek. "Teams have," Stegelmann describes the advantage of the new structure, "on the one hand, the freedom and personal responsibility of a startup, but on the other hand, the backing of a globally positioned family company."
Specifically, ideas for innovative business models, product or process solutions that prove promising after careful examination are to be transferred to the new company, where further development to market maturity will take place, initial talks with potential customers will be held, and testing on the market under real conditions will take place. Once this hurdle has also been cleared, the respective business case will either be reintegrated into Miele or pursued in a startup to be founded specifically for this purpose.
---
More on ndion
Discover more articles on the topic of brands and innovation.
---
Share this page on Social Media: