7

Min Lesezeit
What are the most current developments in communications design? The German Design Award 2023 winners provide an overview of current trends and topics that will be with us in the coming years. The ndion editorial team provides brief examples.
By Rebecca Espenschied.
Digital or Real? – Innovative Approaches for Fading Borders
Designers demonstrate their enthusiasm and curiosity for innovation through creative experiments that blur the lines between analogue and digital. This occurs in all dimensions and is independent of the medium. Many projects in the field of communications design are currently emerging that bring both worlds into harmony with each other, whether in the field of website, metaverse, or even print.
About You created the first online shop for virtual fashion with Hypewear, combining the originally haptic product of fashion with virtual reality. Because social networks now represent an important portion of our communication and reality, virtual fashion perfectly addresses the needs of digital self-dramatisation. DEPT"HYPEWEAR ®'s Digital Fashion" online shop, built on the agency's own Algomart solution, demonstrates the current fashion possibilities in the metaverse.
But it also works the other way around: why not apply the digital aesthetic to analogue?
The solution is provided by the school guide for Kuwasawa Design School, Japan's first design college. The cover, which creates a typographic effect when combined with the slipcase, perfectly mimics the animation on a computer screen. This well-crafted guidebook inspires and fascinates, and it is meant to spark future students' interest in design.
Typography – a Cultural and Social Mirror
What role does type play in social context? The preoccupation with typography frequently reflects social and cultural trends. Aside from traditional poster design, the use of type in the digital world is becoming increasingly important. As a result, a new, exciting type of engagement is emerging on many different levels across a wide range of application backgrounds.
The Bionic Reading app makes extensive use of typography: highlighted initial letters create a new sort of reading method for digital apps. The app makes it easier to read digital texts and to quickly grasp the most essential information. To accomplish this, the first letters of the text are visually highlighted, as the eye grasps them faster than the entire word – the brain automatically completes the missing portion of the word. This technology, with unique settings for various needs, should also help people with visual or reading impairments or concentration problems better absorb texts.
The Israeli designer Kobi Franco's "Molecular Typography Laboratory" project demonstrates how typography can also serve as an experimental research tool. The research examines the parameters of "function versus aesthetics" and "content versus form" based on the speculative assumption that the Hebrew alphabet characters have a molecular structure. As a consequence, an extraordinary poster collection with various illustrations was created.
Brand Identity – Branding with Photographs & Illustrations
Illustrations and photographic branding can be used to strengthen a brand's visual identity. Illustrations, in particular, have seen an increase in popularity in recent years. They are increasingly competing with, if not complementing, photography. Both design tools can be applied to traditional advertising campaigns as well as social media. The targeted and careful use can improve the customer's brand experience and thus offer the brand more humanity. This can also boost the target group's engagement.
To accomplish this, the AOK essentially revitalised its design: the logo was revised to create a new iconic figurative mark, a new, easily readable house font (AOK Buenos Aires) was developed, and a barrier-free colour code was implemented. As a result, the design appeals to people of all classes. Contemporary illustrations and photographs that focus on people make the new look seem likeable and true to life.
In difficult times, longing scenarios can provide an escape from everyday living. Vista Alegre has submitted to this escapism tactic, and its catalogue transports customers on a trip through its colourful world. The vibrant illustrations were created by the young Portuguese artist Joo Fazenda and serve as an inspiring framework for the product presentation.
Sustainability in Focus
How do you get society to care about long-term problems, both social and environmental? Complex information can be presented visually and understandably through communications design. It can be used to promote and attract attention to sustainability efforts. Infographics and illustrations are becoming increasingly common methods of raising social awareness.
The Financial Times, together with Infosys and Wongdoody, have developed an online game in which you are permitted to make all climate-related political decisions as a "Minister for the Future Generations of the World". The "Climate Game" uses predictive models to illustrate the consequences of all choices that impact the achievement of climate neutrality by 2050 in a playful manner. Playable in a simple and intuitive manner. Each scenario is accompanied by thematic illustrations that lead the players through it.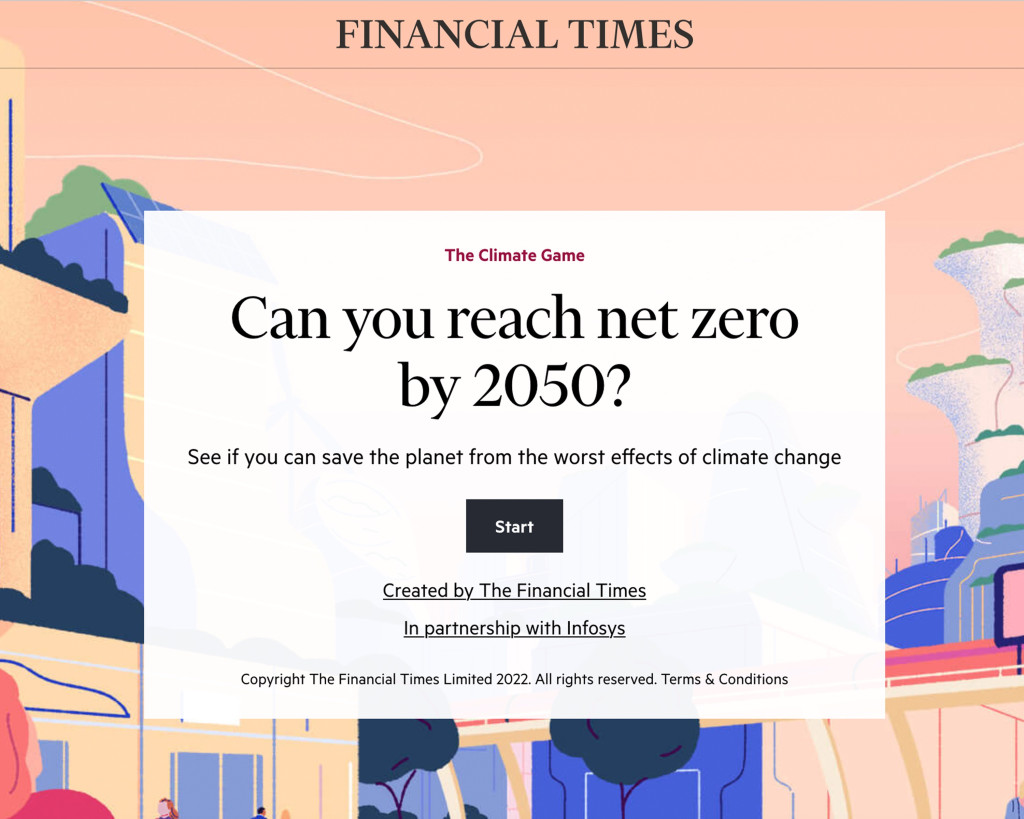 Lopez Design has developed a symbol to represent gender-neutral restrooms. The new sign misses binary elements, making it non-conformist and universal while also differentiating. Because of its simplicity, it has a high recall value. The symbol is currently being used in India. There, "gender neutral" is being added to initiate the public learning process until it can operate on its own in the future.
Climate change and sustainability, health technologies, social justice, digital transformation, education and culture – communications design covers a wide range of topics. Communications designers raise public awareness of current issues and social challenges through storytelling, creative and innovative ideas. They make them accessible or, in times of crisis, allow us to escape into cheerful worlds through extensive experimentation. This is how a new visual culture is currently emerging, one that arouses emotions, creates experiences, and demonstrates attitude – while also providing long-term added value.
---
More on ndion
More articles on the topic of design and on the topic of communications design.
---
---
Share this page on social media: