2

Min Lesezeit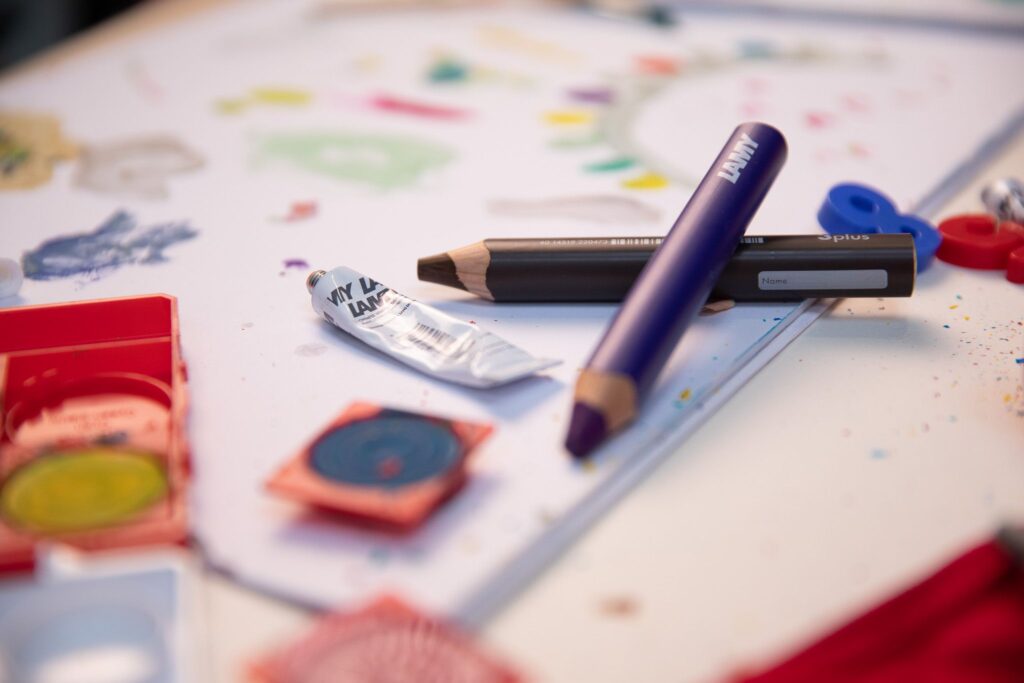 The Heidelberg-based writing utensil manufacturer Lamy has long been committed to promoting the benefits of writing and drawing by hand and their creative possibilities in the field of education. From November, Lamy will be the official education partner of the Museum Kunstpalast in Düsseldorf, which is about to reopen. Both, they say, pursue a common goal: "To support people of all ages in the development of their creativity."
At the Kunstpalast, art is not only exhibited, but also taught in a practical way: Visitors are regularly invited to try out artistic techniques in workshops – such as the workshop series "beyond lines – LAMY creative sessions" in the "Palast Studio", which was jointly conceived with Lamy. Whether journaling, comic drawing, design or calligraphy – Lamy invites you to try out new techniques. So it is not only the collection that will be presented in a new way when the new Kunstpalast opens its doors to the public in mid-November. The cultural education workshops will also present themselves with a new look and a revised concept: Under the name "Palast Studio", an open and barrier-free work and thinking space has been created on 350 square metres that combines studio and media laboratory, darkroom and discussion space. C. Josef Lamy GmbH is the hall sponsor for this meeting place.
"The Palast Studio is a central location and an important part of the Kunstpalast. Giving it more visibility was a matter close to my heart when we started planning the conversion. With the reopening, people will paint and draw here in direct interaction with the art and the visitors, and hopefully also laugh and discuss," says Felix Krämer, General Director Kunstpalast. "I am extremely grateful to have found a wonderful partner in Lamy, which not only promotes our educational programme but also contributes to its content and, just like the Kunstpalast, encourages people from different age and social groups to try things out and give free rein to their creativity." Steffen Rübke, CEO of C. Josef Lamy GmbH, emphasises: "Writing, painting and drawing by hand helps us all to express our thoughts and develop creative solutions to better understand and shape the world. As 'thinking tools', our analogue and digital writing instruments support all age groups in their personal development and lifelong learning. Together with the Kunstpalast, we look forward to realising this mission."
More on ndion
More Articles on the topic of design as well as current exhibitions.
Share this page on social media: