5

min read
At Berlin's former Tegel Airport, Robin Hoske and Felix Rasehorn are researching and experimenting at the boundaries of design. A visit with the two founders of Wint Design Lab, who have already worked together in their studies and feel most at home in complex projects involving industry and science.
By Jasmin Jouhar
It is one of the most difficult and at the same time groundbreaking decisions of a start-up: What should the new company actually be called? For designers Robin Hoske and Felix Rasehorn, at least, it was clear that they didn't want to name their studio after themselves. They associate this convention primarily with classic author design, and neither could identify with that. "We wanted a name that other people could feel at home under, including other disciplines," says Robin Hoske. They eventually chose Wint, with the addition of Design Lab. They liked Wint because of its sound: "It has such energy," says Felix Rasehorn. And the addition is meant to signal the openness they are striving for: "The idea of a design lab that is a bit bigger than ourselves. That is not limited to our personalities and interests," Rasehorn continues.
The two 30-year-old Berliners also like to work experimentally and do a lot of research – this aspect is also reflected in the term "Lab". They founded Wint Design Lab in 2019, when Rasehorn had just completed his master's degree in product design at the Weißensee School of Art in Berlin, and Hoske graduated a year later. They had already gotten to know each other during their bachelor's studies and tested their collaboration on joint projects. A scholarship from the Designfarm Berlin helped them to found the company. In the beginning, Leon Laskowski was also involved, who now runs his own studio, but cooperates with the former partners on a project-by-project basis.
Landed at the former airport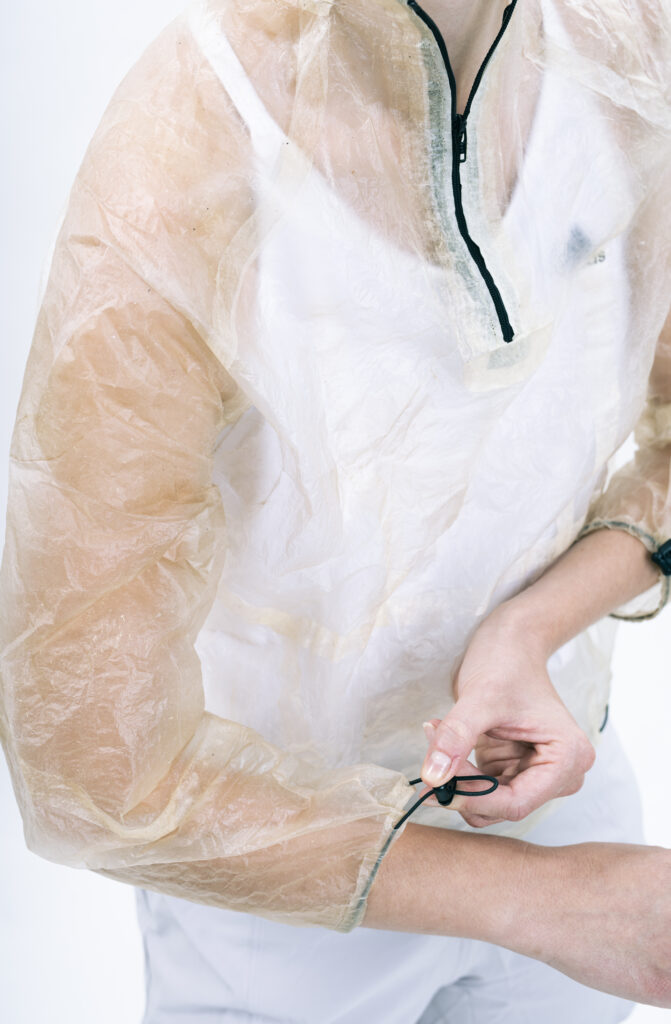 Equally important for a young company in the creative world: the place to work. Felix Rasehorn and Robin Hoske have found a pretty suitable location in the Gut site at the former Tegel Airport. The air freight logistics building is home to a whole range of companies from different industries that have one thing in common: a focus on sustainability. Rasehorn and Hoske have also made it their mission to develop projects for a regenerative future, as they call it. For example, outdoor clothing based on artificially produced collagen, which is designed to be circular.
Since last fall, Wint Design Lab has been part of the Gut community, with a space on the top floor of the typical Tegel seventies building. The windows with the rounded corners are probably familiar to many Berliners from Terminal A, but most of them have probably never been to the somewhat remote south side of the old airport site. The offices are temporary, and the interim use is planned for five years. The furnishings are correspondingly functional: work desks, storage shelves, office chairs, tube lights suspended from the ceiling. The 3D printer hums away behind a curtain, and a robot arm with light blue joints is mounted on one of the tables. The designers bought it second-hand to experiment with and produce prototypes. They are currently testing how it can be used to fold paper into parametrically defined objects. What could be made of them? Wall panels, for example, or buildings for temporary scenography. First of all, they want to try out the possibilities and then find cooperation partners, for example from the paper industry.
Researching the basics
It is this collaborative approach that characterizes the attitude of Wint Design Lab. The two see themselves not only as service providers for clients, but also want to develop projects together with experts from science and industry, including basic research. Or, as Robin Hoske explains: "We fight for design packages in research projects. That's a field we've discovered for ourselves." The goal, adds partner Felix Rasehorn, is to include design as a fixed component in the budget from the outset. This is the case with the "Ava" medical device, a wearable that supports physiotherapy patients in their exercises at home and functions according to the principle of machine learning. The device was developed in cooperation with an expert in machine learning and a British company, funded among other things with EU money. Or, most recently, the outdoor textile made of collagen: The designers have just received approval to work on the material for another two years – together with the company Mimotype Technologies, RWTH Aachen University, the research institute FILK Freiberg and the sporting goods manufacturer Adidas.
How central research is for Wint Design Lab is also reflected in the careers of the two founders: Robin Hoske has been employed for almost four years at the Fraunhofer Institute IZM in Berlin, which specializes in microelectronics, in parallel to his own company. He works as a design researcher in the field of eco-design and is concerned with sustainable product design. Felix Rasehorn, on the other hand, until recently held a position in the interdisciplinary Berlin research cluster "Matters of Activity" on a new material culture and is working on a doctorate. Both have also gained initial experience in teaching; in the coming winter semester, they will take on a guest professorship at the Hochschule für bildende Künste Saar on the topic of "Regenerative Leisure".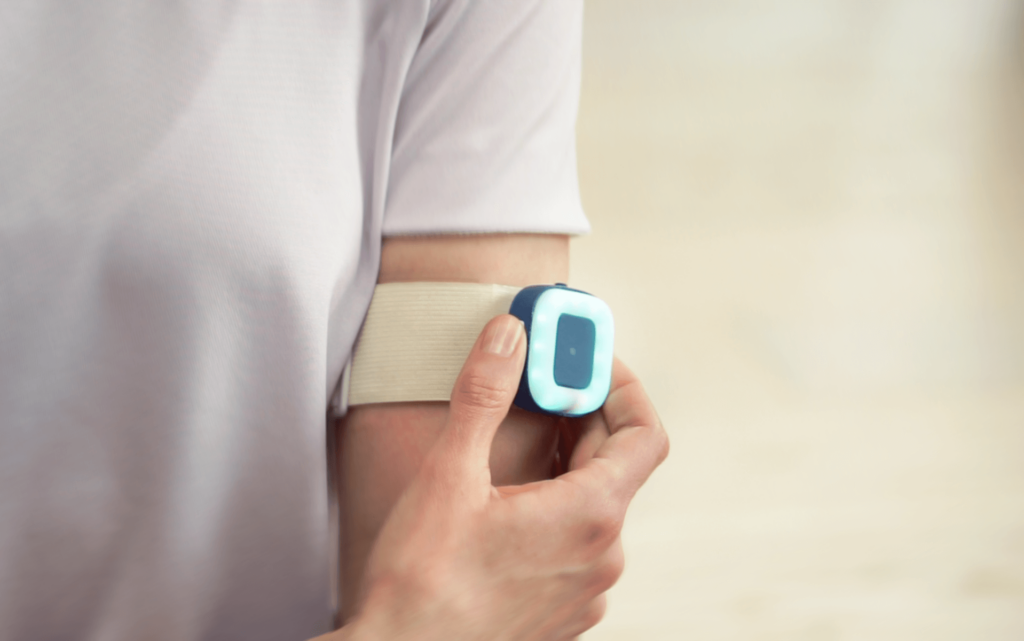 Translating to applications
Incidentally, Rasehorn and Hoske have also allowed themselves excursions into classic author design, for example with internships at renowned Scandinavian designers. "That showed us what kind of industry it is, the furniture industry," says Felix Rasehorn. "You're there once in Milan or at the 3Days of Design in Copenhagen. You see who the players are." But they both quickly realized that they value diversity and don't want to commit to one design language or material, Robin Hoske adds. But for all the research and all the experiments with a laboratory character, "We already want to make a product," Hoske continues. Knowledge, he says, should be translated into something tangible, into an application. "We always want to prove that it can be done!"
---
More on ndion
More articles on tge topic of innovation und design.
---
---
Share this page on Social Media: