2

Min Lesezeit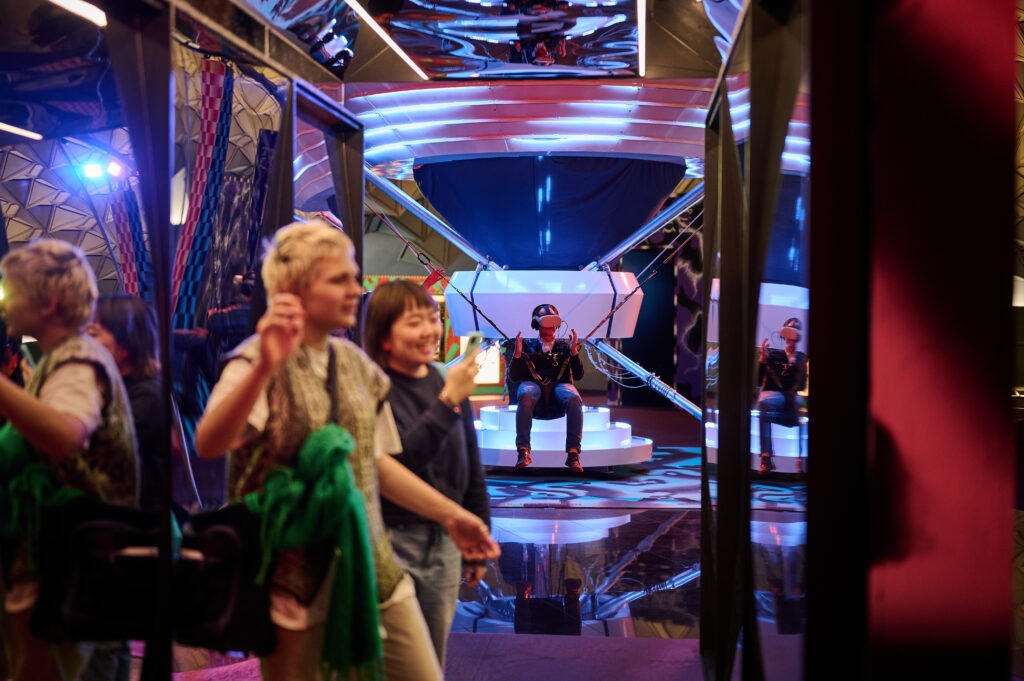 The Evoluon in Eindhoven looks like a flying saucer that has just landed. Designed in 1966 by architect Louis Christiaan Kalff for the 75th anniversary of the Philips company, it housed a future-oriented technology museum until its closure in 1989. Afterwards it served as a conference centre. Last autumn it was reopened under the auspices of "Next Nature", an international network of people who like to discuss what the future might look like. Koert van Mensvoort, founder and creative director of Next Nature: "My wish is for the Evoluon to become an optimistic museum that can show the connection between humans, nature and technology. It is our duty to be optimistic about the future. I think we have to use all our imagination to see how we can live a good life together on this planet."
There have been many visions of the future, but not all of them have become reality: cars powered by nuclear energy would travel at 1,000 kilometres per hour; we would make video calls, there would be spaceships – and robots and machines would do the work. Even the wish for immortality is found in many ancient and religious texts. Until 3 September, the exhibition "RetroFuture" at the Evoluon examines on 3,000 square metres how the future was imagined in the past – and what expectations we have of the future today. In a "spectacular and playful setting", the show aims to combine design, art, science and film to take visitors "into the world of future thinkers, dreamers and artists".
The starting point of the colourful show, which is partly designed like a fairground, are ten classic dreams of the future: being able to fly like a bird, living forever, never having to work again, being able to know everything – and other themes of this kind. "We dream", it says, "of eternal life, of paradise on earth, or we have nightmares in which the world ends. How we think about the future today is based on stories and thoughts of great thinkers like Aristotle and Leonardo da Vinci. They show us: there is not only one future, many scenarios are possible." What seemed strange, abstruse and crazy yesterday seems familiar or even natural today. Mieke Gerritzen, the creative director of the show, remarked: "Without closing our eyes to the state of the earth, we want to send an optimistic message with RetroFuture."
---
More on ndion
More Articles on the topic of design as well as current exhibitions.
---
Share this page on Social Media: