2

Min Lesezeit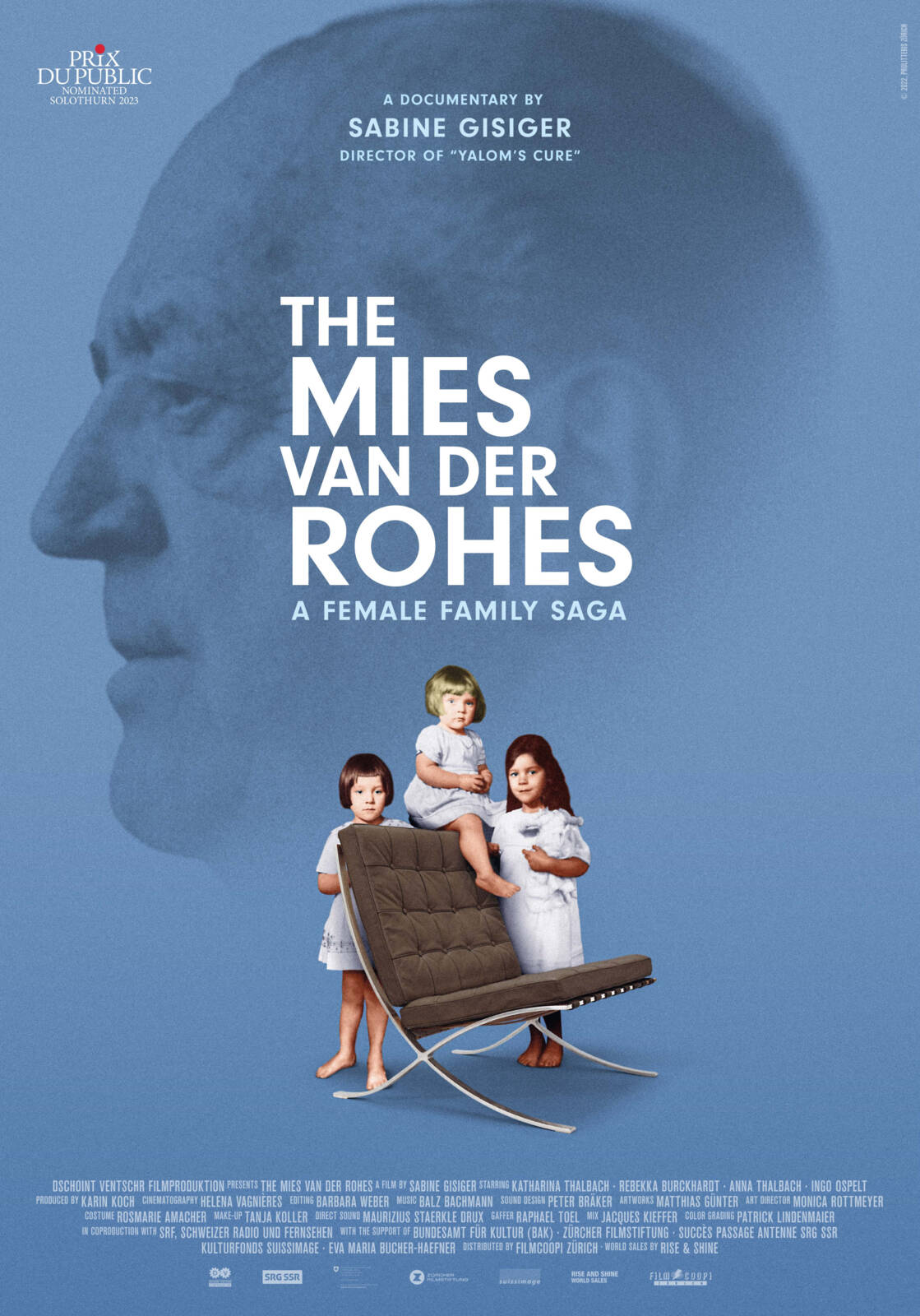 Ludwig Mies van der Rohe is regarded as one of the most influential architects of the first decade of the 20th century. His Barcelona Pavilion (1929), Villa Tugendhat in Brno (1930), the Seagram Building in New York (1958), and the New National Gallery in Berlin (1967) are undisputed icons of modernist architecture. Much is known about the well-known master builder Mies, but little is known about his family and wives. The hybrid documentary "The Mies van der Rohes" by Sabine Gisiger seeks to change that. It tells "a stirring family story and utilises unpublished films, pictures, and documents to construct a portrait of modern mores – from a female viewpoint," according to the announcement. The director looks back on a period "when dreams and traumas were so near to each other" and "almost all of us were in the same situation," with actors such as Katharina Thalbach, Anna Thalbach, Rebekka Burckhardt, and Ingo Ospelt participating.
"How to live, how to love?" are the questions that said to have been posed differently for women. The women who surround Ludwig Mies van der Rohe – his wife Ada, his three children Georgia, Marianne, and Waltraut, as well as his partner Lilly Reich – seize the opportunities of a rapidly changing world, but are hindered by old patterns. Mies immigrates to the United States in 1938 "When left to their own devices, they struggle through the Nazi era and the war. Their lives are still defined by the absence of their spouse, father, and lover."
Georgia van der Rohe, for example, born Dorothea Mies in Berlin in 1914, grew up in the Bauhaus circle of Walter Gropius, Lyonel Feininger, Paul Klee, Oskar Schlemmer, and Wassily Kandinsky, attended Isadora Duncan's dance boarding school, and began her artistic career with the artist Mary Wigman in the 1930s. Ada, her mother, was also a dancer. She gives everything to raise Georgia and her sisters Manna and Traudel in a loving and progressive manner, despite her emotional crises. And she puts up with Mies van der Rohe's working and living relationship with designer Lilly Reich. The film is presently playing in Swiss theatres.
---
More on ndion
Discover more articles on the topic of design as well as architecture.
---
Share this page on social media: