1

Min Lesezeit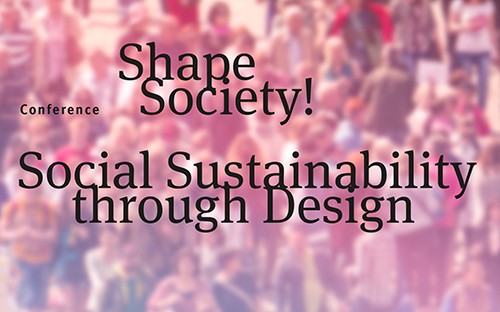 Initial design processes are being applied in almost all areas – designers will have a decisive task in shaping a sustainable world in the future. The services, concepts and products they develop will have a decisive impact on how we organise our lives and perceive our environment, how we participate in it and whether we have equal access to it.
The public conference organised by the German Design Council on 13 December 2022 at the Evangelische Akademie in Frankfurt am Main focuses on hitherto neglected contexts of social sustainability and spans a wide range of topics such as anti-racism and decolonisation, gender justice and inclusion.

All lectures are based on the question "Where does the German design industry stand in processes of social sustainability today? A one-day conference will provide an overview of design in these fields and is aimed at all those who want to engage with or discuss the issues of social sustainability.
The following experts from academia and design practice will take part in the event:
Welcome
Lutz Dietzold: CEO German Design Council
Rolf Krämer: Head of Department for Cultural and Creative Industries, Hessian Ministry for
Economy, Energy, Transport and Housing
Speakers
Prof. Dr. Tom Bieling: Professor of Design Theory and Design Research, Offenbach University of Art and Design, Germany
Prof. Dr. Esin Bozyazi: Vice-President of the Institute for Social Sustainability e.V., Professor for Sustainable Entrepreneurship at the IU International University, Erfurt
Christine Fehrenbach: Consulting Sustainable Strategies, Systemic Transformation, Frankfurt am Main
Prof. Nikolaus Hafermaas: Managing Partner, Creation, Graft Brandlab, Berlin
Matthias Knigge: Dipl.-Ing., grauwert – Office for Inclusion and Demographic Solutions, Hamburg
Deborah Krieg: Education Officer, Anne Frank Education Centre, Frankfurt am Main
Moderation
Stephan Ott: Director Institute for Design Research and Appliance – IfDRA
Free admission
The conference will take place in presence and will be streamed. 
Please note that the conference is held in German.
---
More on ndion
Discover more articles on the topic of design and sustainability.
---
Share this page on Social Media: