4

min read
Cities make a decisive contribution to climate change. At the same time, they are particularly affected by its impact due to their location and building structures. While the population in cities continues to grow, available resources are shrinking and affordable housing is extremely scarce.
By hicklvesting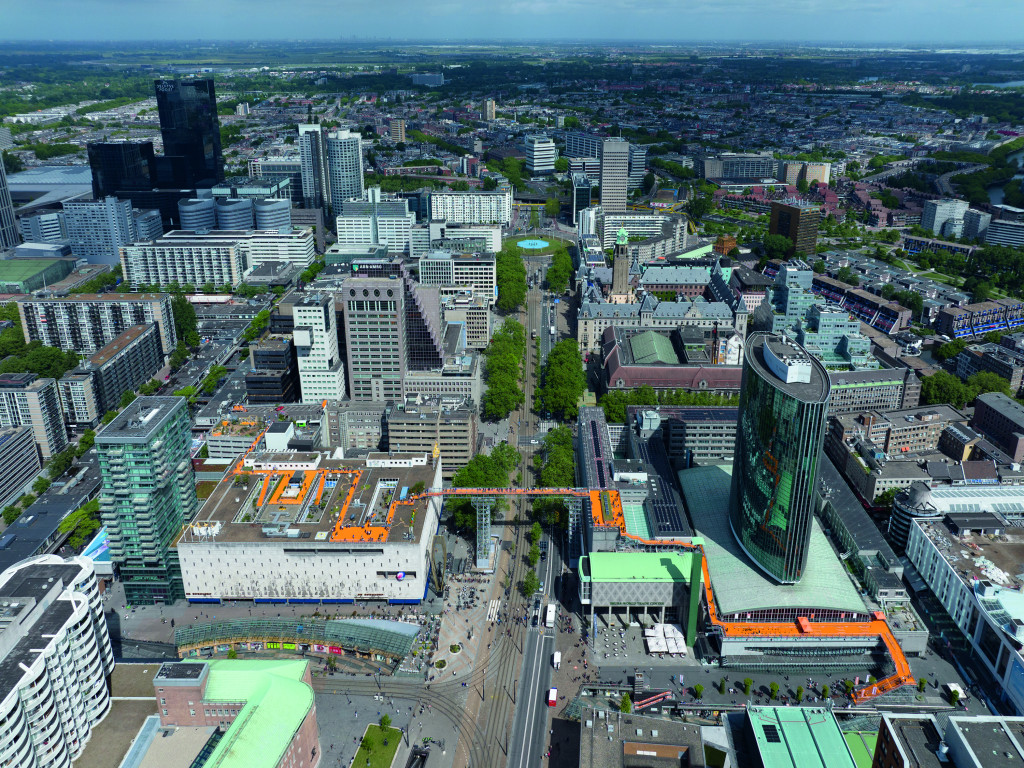 We could capitulate due to the abundance of challenges. But in many places, not only specialist planners but also a wide range of initiatives are responding with bold concepts and developing innovative solutions. At first glance, some measures may seem too small in view of the complexity of the task. On closer inspection, however, it becomes clear that they have recognised the potential of the respective location as part of the overall urban organism and are using it to provide targeted impetus. The following projects from this year's ICONIC AWARDS: Innovative Architecture show examples of the initial measures that can be used to initiate a process of change towards liveable, resource-conserving and functioning cities.
Creative Land Use: Meeting the Challenges of Urbanisation with New Concepts
As a metropolis by the sea, Rotterdam is threatened by both rising sea levels and heavy rainfall with flooding. Interestingly, protection from the environmental impact is sought on the more than 18 square kilometres of roof space in the port city. These could be greened to improve the urban climate, create infiltration areas for rainwater and green oases for residents and insects. The aim of the "Rooftop Walk", a 600-metre-long and almost 30-metre-high walk-on bridge by Dutch architecture firm MVRDV, was to provide a new perspective on the city and draw attention to the enormous potential of the unused roof areas. The "Rooftop Walk" initiative also aims to inspire other metropolises beyond the city limits of Rotterdam to rethink and take effective measures against the consequences of climate change by creating green compensation areas for sealed soils and rare land.
The Hungarian "New Museum of Ethnography Budapest" impressively demonstrates how urban green spaces can be an integral part of the building concept right from the start of the planning phase. The architectural firm Napur Architect impressed with its bold concept and won the competition against the likes of Zaha Hadid. Around 60 percent of the museum building is underground. While the two short sides protrude above ground and form a gentle curve, the centre mediates between the city and the park at ground level. A lively urban meeting place was created on the large roof landscape with lawns, bushes, flowering plants and trees as well as glazed openings for views into the interior of the museum, steps and benches with a view of Budapest.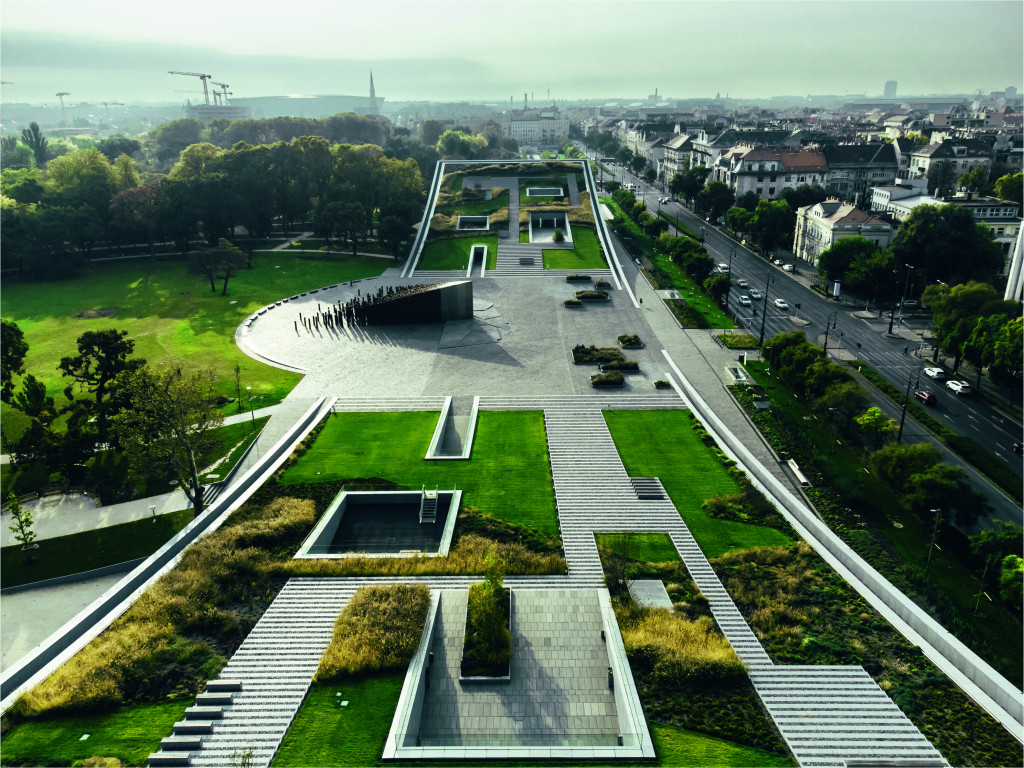 Innovative Answers and Recognising Potential: Projects for Liveable and Sustainable Cities
The "1895 War Memorial Park" The "1895 War Memorial Park" in Taoyuan City has succeeded in recognising the potential of a location with its specific history and using it as a basis for future-oriented revitalisation. It transforms unused areas into a new 31.5-hectare urban centre that meets the needs of a growing city for recreational spaces. Lush shade trees have been preserved, seating areas with natural seepage and retention seating areas have been integrated and a variety of play and fitness areas have been woven in. An irrigation canal, previously perceived as a barrier, was given platforms for water-based activities and new paths to improve accessibility. A circular bridge, which also serves as a memorial, allows pedestrians to move freely between the spaces separated by a road and perceive the park as a whole. The integrative concept seamlessly connects the natural landscape with the recreational elements and creates a versatile open space that appeals to people of all ages.
The Bangkok-based landscape architecture firm Redland-scape found a convincing answer to the question "How can urbanisation and the resulting building density be reconciled with people's need for regeneration?". Their concept "Sierra Sathorn" creates a multi-layered public space with lush green, sports and leisure areas between the buildings and on their roofs. Community gardens provide a meeting place, green terraces and water basins ensure a good microclimate. The nature-orientated landscape in the city counteracts heat islands and allows residents to discover biodiversity in the dense urban jungle.
For a Global Paradigm Shift
The world's metropolises, characterised by climate change, population growth and limited resources, are responding to these challenges with innovative and visionary approaches. Projects such as the "Rooftop Walk" in Rotterdam, the "New Museum of Ethnography Budapest", the "1895 War Memorial Park" in Taoyuan City or the "Sierra Sathorn" concept by Redland-scape show that a holistic view of urban spaces is crucial. These initiatives utilise the unused potential of roof surfaces, integrate green spaces into the architecture from the outset, revitalise brownfield sites and create multi-layered public spaces. In their abstraction, they serve not only as local solutions, but also as sources of inspiration for a global paradigm shift towards sustainable and liveable cities.
You can find an overview of all ICONIC AWARDS 2023: Innovative Architecture projects in the online gallery.
---
More on ndion
More articles on architecture and sustainability.
---
---
Share this page on social media: