2

Min Lesezeit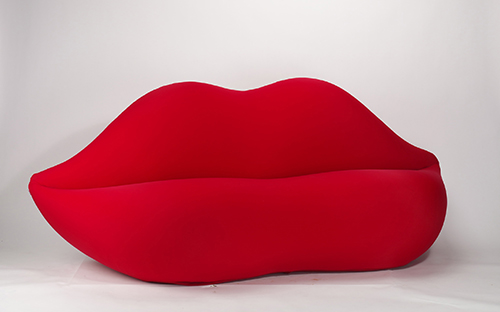 Sitting on a hard bench can quickly become an ordeal. And many a chair becomes a painful imposition without a support. Only one thing can help here: upholstery. It seems self-evident that furniture is upholstered. Upholstery, we believe, has always existed. As more or less constant companions of everyday life, we perceive upholstered seating as comfortable, cosy and comfortable. Unlike their hard siblings, they have a specific design, assert or create status. However, we give little thought to their inner life. Yet a look into the hidden interior of upholstered chairs, armchairs and sofas is like a journey into the secret world of laced and sprung constructions that prove to be masterpieces of craftsmanship. Not to be forgotten: Good upholstery makes a product sustainable.
With the exhibition curated by Dr. Thomas Schriefers, "Deep-Seated. The Secret Art of Upholstery" curated by Dr Thomas Schriefers, Leipzig's Grassimuseum will explore the corresponding furniture and its inner workings from 25 November to 26 March 2023. In a sensual and playful way, the exhibition aims to convey interesting facts, invite visitors to try out the furniture and show why upholstery is always part of cultural and social history. To this end, more than 100 pieces of upholstered furniture from the past 400 years will be presented, "from the Renaissance chair to the council armchair of the early 17th century, from the first fitness device Chamber Horse of the late 18th century to the admired design object and experiments of recent decades". The upholstered furniture of outstanding designers corresponds with vivid models, textiles, film and picture documents that trace the history of upholstery.
The show at the Grassimuseum begins with a thematic introduction to the secret world of upholstery. The following section, accessible via a darkened sound tunnel, makes craftsmanship acoustically tangible. In a large activity room, visitors can then try out for themselves various upholstered chairs that do not come from museum collections – which is not only permitted, but expressly encouraged. How does one sit on a flat cushion, sprung or unsprung? How do you sit on foam in a low cocktail chair or in an expansive salon chair? In the Orangery, questions about demands, fashions and preferences then determine the selection of exhibits. On display here are important 20th century upholstered chairs from the Löffler Collection. Over 70 objects from the museum's own textile collection also provide an overview of 500 years of upholstery fabrics and trimmings as an important component of upholstered furniture. A comprehensive publication in German and English will accompany the exhibition.
---
More on ndion
Discover more articles on the topic of design as well as current exhibitions.
---
Share this page on Social Media: